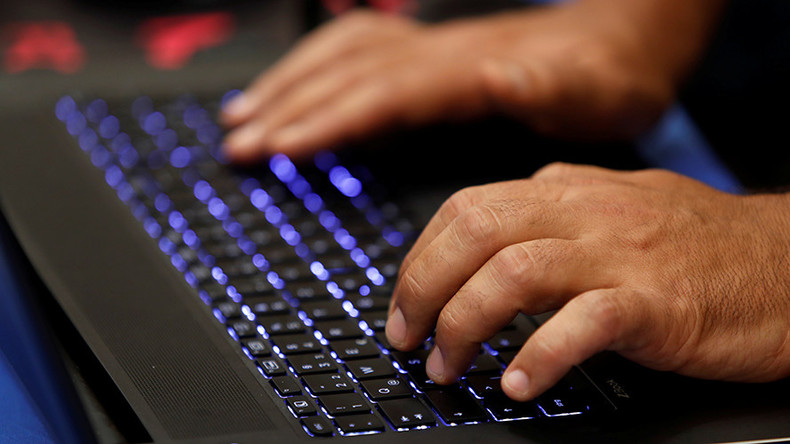 A leading IT journalist has suggested that Russian hackers are so skilled they even managed to sabotage the USA men's national football team's qualification bid for the Russia 2018 World Cup.
Italian journalist Lorenzo Franceschi-Bicchierai – a respected writer on hacking, information security, and digital rights – joked the US defeat to Trinidad and Tobago and subsequent failure to qualify for Russia 2018 was the result of a successful Russian "interference campaign."
Russia's interference campaign was so good that they knocked the US soccer team out of the World Cup…in Russia!

— Lorenzo Franceschi-B (@lorenzoFB) October 11, 2017
"Russia's interference campaign was so good that they knocked the US soccer team out of the World Cup…in Russia!" Franceschi-Bicchierai satirically tweeted.
The US failure was the first time in three decades the men's national team has failed to qualify for world football's showpiece event; the US national team are three-time winners of the women's version.
READ MORE: US miss 1st FIFA World Cup in 3 decades after 2-1 loss to Trinidad & Tobago
A 2-1 defeat away to bottom of the group Trinidad and Tobago saw the US finish fifth in the North, Central America and Caribbean World Cup qualifying group, having won just three of their 10 matches.
More likely, sub-par performances by the US against meagre opposition was the cause of their World Cup embarrassment, but much has been made in recent months of fears of Russian surveillance.
In September, the English Football Association (FA) advised players and team staff not to use public Wi-Fi while visiting Russia for the tournament next year.
READ MORE: 'Football team would be better option' – Russia UK Embassy trolls British tabloid over WC 'spies'
"For the purposes of computer security in general, FIFA is itself relying on expert advice from third parties. It is for this reason that FIFA cannot and does not provide any computer security advice to third parties," the FA said in a statement.
Responding to the The Daily Star's recently published story on the matter, headlined 'England to take surveillance team to Russia World Cup amid spy fears', Russia's UK Embassy wryly tweeted on Tuesday: 'A football team would be a better option.'
Hysteria over Russian hackers targeting athletes perhaps stems from hacktivist group 'Fancy Bears', who leaked numerous WADA documents on well-known athletes last year, and are alleged by the mainstream media to have links with Russia.