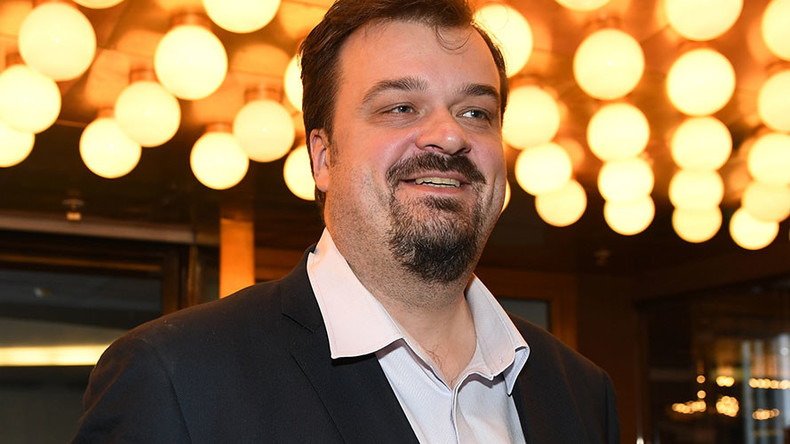 Prominent Russian media host Vasiliy Utkin crashed form his chair during a live broadcast on a sports radio. He confessed it was by far not the first one he had destroyed in his lifetime, just the first on camera.
The incident occurred on Thursday, as Utkin took part in a talk show on Russian Sport FM radio. The commentator crashed from his chair while speaking live on-air.
Both Utkin and the show's host stayed cool and professional, no curses heard from the former and no laughter from the latter.
Utkin wasn't shy to share footage of the fall on his social media accounts. The chair can be seen caving in to the commentator's pressure with a loud crack, sending him straight to the floor. Utkin then struggles to get out of the wreckage.
After getting a replacement chair from an assistant and seating himself securely back down, Utkin confessed he's gone through quite a few chairs in his day, since most of them are designed for people weighing up to 110kg (242lbs), and he is over 150kg (330lbs). This, however, was his first such fall on air and on camera.
"It's the 15th or so steed to have fallen under me since my school years. But the very first time on air!" Utkin said in an Instagram post.