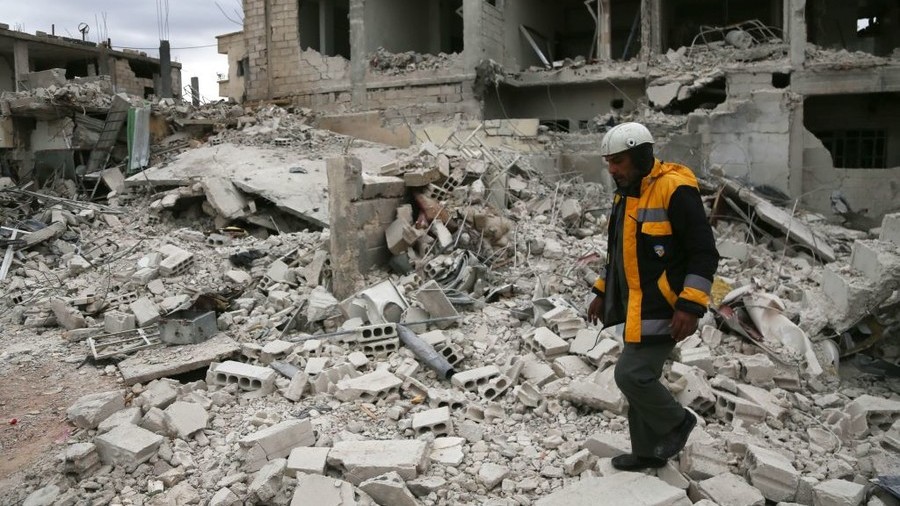 US President Donald Trump and Canadian Prime Minister Justin Trudeau asked Israel to evacuate the members of the controversial Western-backed White Helmets group from Syria, Israeli PM Benjamin Netanyahu has revealed.
"President Trump and also Canadian Prime Minister Trudeau, as well as others, requested us to help take out from Syria hundreds of White Helmets members," Netanyahu said in a video address on Sunday.
He described the White Helmets, who have been accused of cooperating with terrorists and faking chemical attacks as "people who saved lives."
The members of the controversial group were "under life-threatening danger… I therefore authorized for them to be transferred through Israel to other countries as an important humanitarian measure," the Israeli PM said.
READ MORE: Israel evacuates 800 White Helmets from Syria to Jordan
Israel evacuated around 800 White Helmet staff and their families from southern Syria to Jordan overnight on Saturday.
Israeli Foreign Ministry spokesman, Emmanuel Nahshon, earlier wrote on Twitter that the Jewish state carried out the operation "upon request of the US, Canada and European states."
Think your friends would be interested? Share this story!